Overview
The Elements Quadathalon was a proposed sports event to be held in Vancouver, BC. The competition was created with the intention to take participants through the best natural scenery Vancouver has to offer along with a grueling endurance challenge. Competitors would race from Cypress mountain to Burnaby mountain park, with skiing, cycling, kayaking and running to see who can brave Vancouver's natural elements the quickest. As this was an academic team project, the roles were divided evenly amongst our team of five.
I was tasked with designing the branding behind the event, including a logo, brand materials and the event website.
Process
Once the concept and main idea for the event were established, the first step in the branding process was to decide upon a logo. My initial thought process was to incorporate four components characteristic of each leg of the race: mountains for skiing, trails for cycling, water for kayaking and land for running. After generating simple, single-stroke sketches for each leg, I ideated around combining them into a single logo-form.
Once the main logo was established, I moved on to developing the website. Using the concept of the four elements, I based the informational pages of the site around them. As one of the main purposes of the event was to provide a scenic experience of Vancouver, the website showcases visuals to give a preview of the race to potential participants.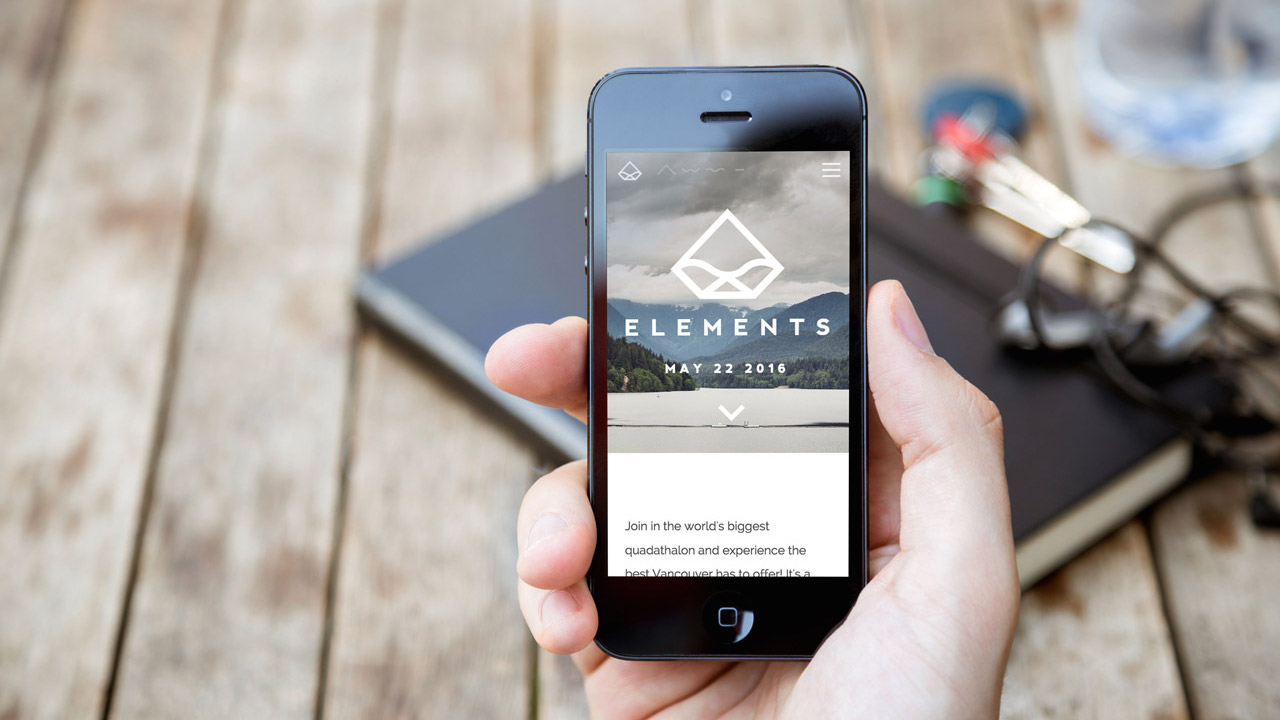 As all pages needed to deliver a vast amount of content to participants, I utilized a content-driven centred layout for the information to be displayed. Regarding aesthetic, I kept the palette minimalist with whites and blacks, allowing the pictures and other content to bring the vibrance to the website.
Though this was a mock website, it was a lot of fun taking charge on the branding for this. Feel free to take a look and explore. And who knows, maybe the event will happen one day!