Overview
One of the ways that the Teekay Corporation communicates internally is with the corporate social network, Yammer. However it was only available to employees working on shore.
With the push for the company to provide Yammer access to employees at sea, I was tasked to create a motion graphic explaining the company's social media guidelines.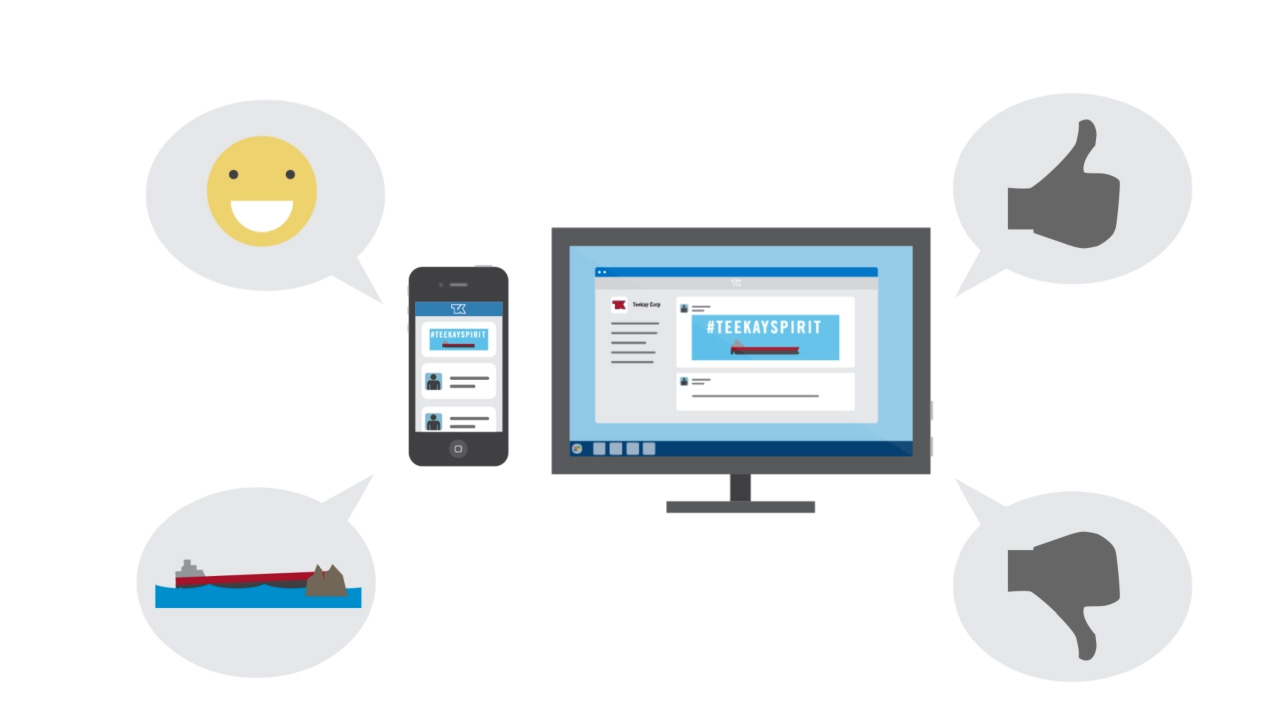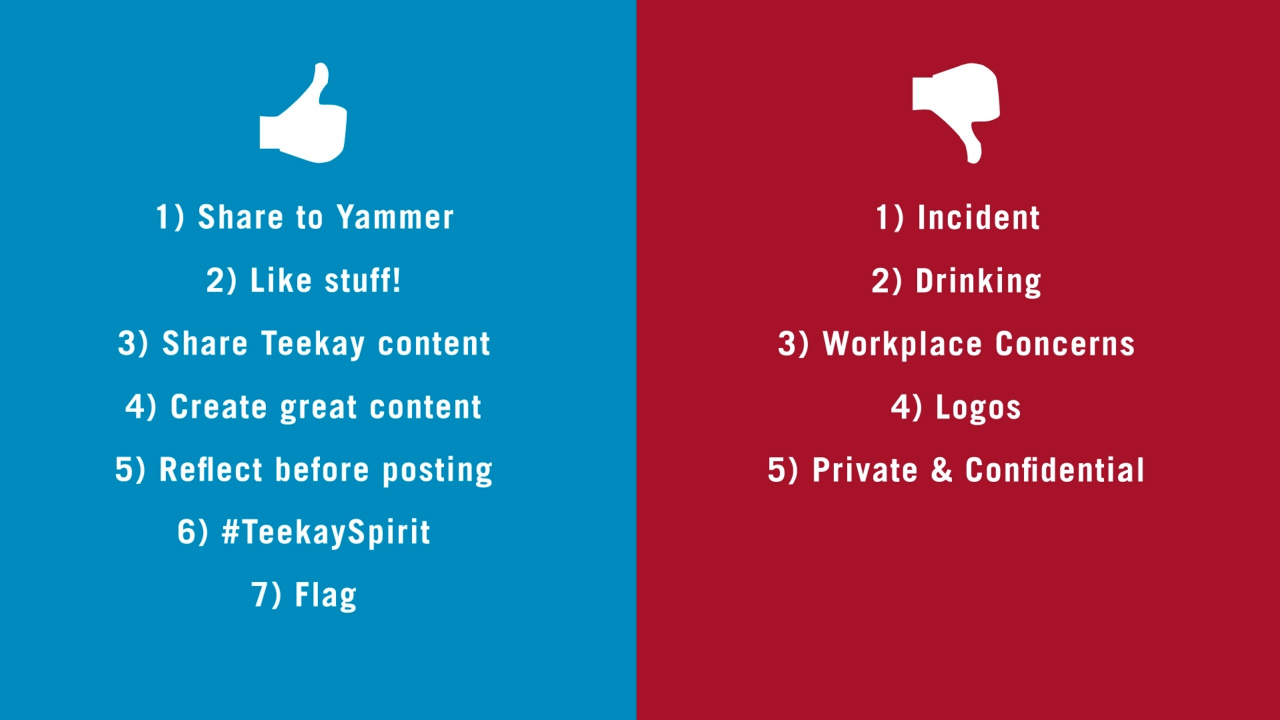 After being given a rough script, I made various illustrations to match and animated. I even had the privellege of lending my own voice for the narration. The motion graphic was premiered at the Teekay Tankers Seafarer Conference.